16th
European
Conference
on Liquid
Crystals
July 10 - 14
University of Calabria - Rende (CS) - Italy
16th European Conference on Liquid Crystals
July 10 - 14
University of Calabria - Rende (CS) - Italy
Topics
Confined and Self-assembled systems - Sustainable and Biological materials - Complex and Chiral LC Phases - Ferroelectric Nematics - Active Matter - LCs in Photonics - Responsive and Reactive LCs - Exotic Phenomena with LCs - Design and Synthesis of LC Materials - Theory and Simulations of LC Systems - Innovative Technologies - Other topics related to LCs.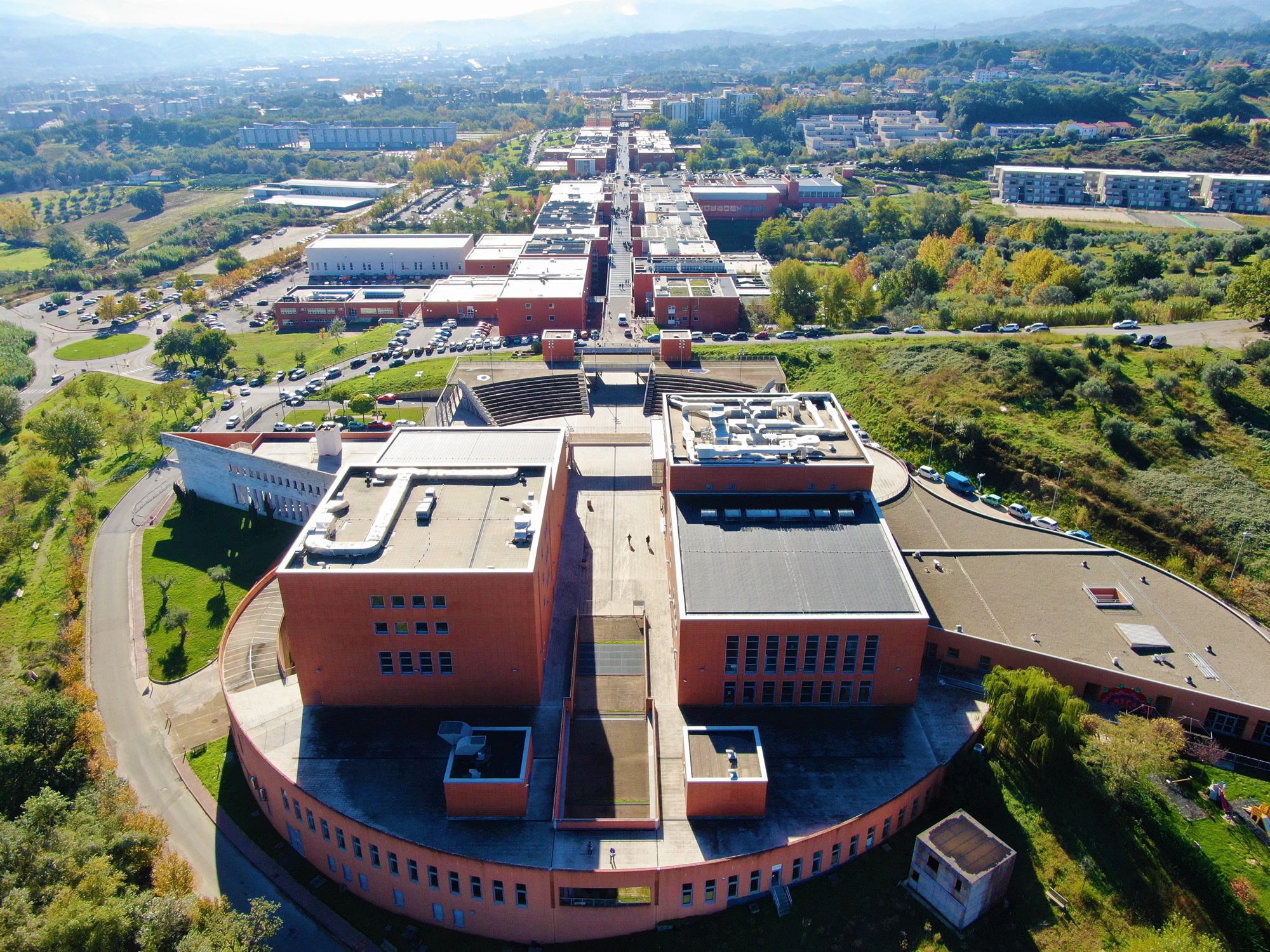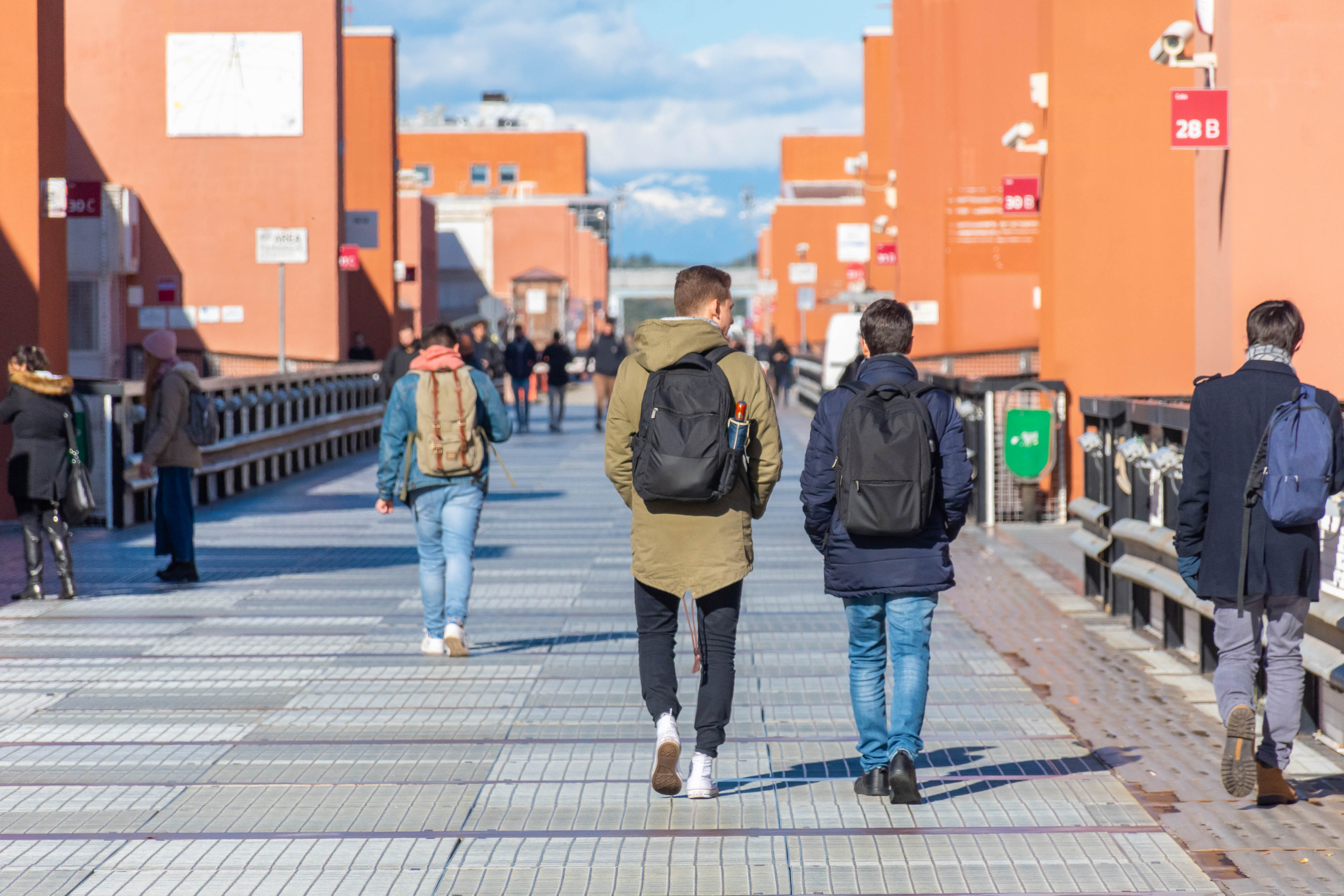 The 16th edition of the European Conference of Liquid Crystals (ECLC) will be held at the University of Calabria in Rende (Italy) from 10th to 14th of July 2023. With its dynamic environment due to the presence of lively
Unical Campus
, Rende represents a very convenient site to enjoy the many beauties of Calabria which has been recently declared by TIME magazine one of the world top 50 destinations to visit. The
University of Calabria
or Unical was established in 1968 with the aim of rooting in this area a strategic resource for the development of Calabria, capable of creating prospects for cultural, social and economic growth for its students and their families. Unical is well positioned in the international rankings as a
top University
.
Prof. Riccardo Cristoforo Barberi
International Advisory Board
Anca Luiza Alexe Ionescu (Romania)
Riccardo Cristoforo Barberi (Italy)
Roberto Bartolino (Italy)
Tommaso Bellini (Italy)
Alexej Bubnov (CZ)
Vladimir G Chigrinov (Hong Kong)
Gabriella Cipparrone (Italy)
Alessandra Crispini (Italy)
Antonio D'Alessandro (Italy)
Ingo Dierking (UK)
Luiz Roberto Evangelista (Brasil)
Alberta Ferrarini (Italy)
Mauro Ghedini (Italy)
Maria Helena Godinho (Portugal)
Ridha Hamdi (Tunisia)
Philip Hands (UK)
Antal Jákli (USA)
Samo Kralj (Slovenia)
Emmanuelle Lacaze (France)
Oleg Lavrentovich (USA)
Ioannis Lelidis (Greece)
Teresa Lopez-Leon (France)
Liana Lucchetti (Italy)
Yordan Marinov (Bulgaria)
Andrew Master (UK)
Nigel Mottram (UK)
Kristiaan Neyts (Belgium)
Susete Nogueira Fernandes (Portugal)
Jose Manuel Oton (Spain)
Janusz Parka (Poland)
Paolo Pasini (Italy)
Gia Petriashvili (Georgia)
Alexander G. Petrov (Bulgaria)
Pawel Pieranski (France)
Victor Reshetnyak (Ukraine)
Peter Salamon (Hungary)
José Luis Serrano (Spain)
Francesco Simoni (Italy)
Elisabeta Ildyko Szerb (Romania)
Uroš Tkalec (Slovenia)
Cesare Umeton (Italy)
Epifanio Virga (Italy)
Claudio Zannoni (Italy)
Slobodan Zumer (Slovenia)
International Advisory Board
Anca Luiza Alexe Ionescu (Romania)
Riccardo Cristoforo Barberi (Italy)
Roberto Bartolino (Italy)
Tommaso Bellini (Italy)
Alexej Bubnov (CZ)
Vladimir G Chigrinov (Hong Kong)
Gabriella Cipparrone (Italy)
Alessandra Crispini (Italy)
Antonio D'Alessandro (Italy)
Ingo Dierking (UK)
Luiz Roberto Evangelista (Brasil)
Alberta Ferrarini (Italy)
Mauro Ghedini (Italy)
Maria Helena Godinho (Portugal)
Ridha Hamdi (Tunisia)
Philip Hands (UK)
Antal Jákli (USA)
Samo Kralj (Slovenia)
Emmanuelle Lacaze (France)
Oleg Lavrentovich (USA)
Ioannis Lelidis (Greece)
Teresa Lopez-Leon (France)


Liana Lucchetti (Italy)
Yordan Marinov (Bulgaria)
Andrew Master (UK)
Nigel Mottram (UK)
Kristiaan Neyts (Belgium)
Susete Nogueira Fernandes (Portugal)
Jose Manuel Oton (Spain)
Janusz Parka (Poland)
Paolo Pasini (Italy)
Gia Petriashvili (Georgia)
Alexander G. Petrov (Bulgaria)
Pawel Pieranski (France)
Victor Reshetnyak (Ukraine)
Peter Salamon (Hungary)
José Luis Serrano (Spain)
Francesco Simoni (Italy)
Elisabeta Ildyko Szerb (Romania)
Uroš Tkalec (Slovenia)
Cesare Umeton (Italy)
Epifanio Virga (Italy)
Claudio Zannoni (Italy)
Slobodan Zumer (Slovenia)Chan
Important dates:
- Abstract submission deadline:
March 31st
- Decision on submission:
April 23rd
- Early Registration deadline:
May 12th
Follow the visitors to the Conference Web Site and their distribution all around the World